UNITED STATES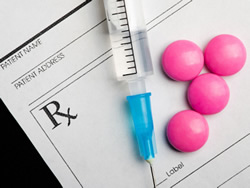 Several United States Government Departments are implementing new policies allowing them to keep tabs on Public Servants' opioid use, even when the painkillers are prescribed legally.
While random drug testing is common at some Agencies, staff at laboratories that handle drug tests are not required to report positive test results if workers can document a prescription or other valid medical explanation.
However, according to a report by the Inspector General of the Department of Home Security (DHS), this is changing.
Immigration and Customs Enforcement officials will start requiring laboratories to notify it even when a positive result stems from a legal prescription, and the Secret Service is looking to move in a similar direction.
The Transportation Security Administration is requiring employees with legal opioid prescriptions to take a 'fitness for duty' test.
The DHS report stated that Agencies had also implemented or were in the process of implementing measures to evaluate the fitness for duty of employees using prescription opioids.
"These policies establish consistent standards [Agencies] can use to ensure they are allowing employees to use legally prescribed opioids, while also ensuring their workforce is capable of effectively performing their duties," the report said.
The report notes that employees at the Agencies in question were rarely caught using opioids illegally.
Between 2015 and 2018, there were only 31 positive results for illegal opioid use in more than 100,000 random drug tests. The report found that all those who tested positive were appropriately disciplined.
Washington, 5 December 2019