FRANCE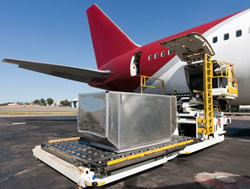 A new report from the Organisation for Economic Cooperation and Development (OECD) says that while the public sector has trailed the private sector in the adoption of Artificial Intelligence (AI), Governments are now catching up,
The report AI in the Public Sector, published by the by the OECD's Observatory of Public Sector Innovation in Paris, surveyed 50 countries.
It found that 36 had, or planned, public sector AI strategies that would allow AI to be integrated into policy-making and service design.
Innovations identified include Belgium's use of AI to analyse citizen input on issues such as climate change, and improving the security of Canadian air cargoes.
"Belgium's CitizenLab is a civic technology company that uses machine-learning algorithms to help Civil Servants easily process thousands of citizen contributions," the report said.
"The platform dashboards can cluster inputs by theme, demographic classification or location."
The report said that in early 2019, CitizenLab set up a participation platform in response to widespread Belgian protests over lack of action to tackle climate change. Users were invited to submit their ideas, and more than 1,700 were forthcoming over three months.
"AI was used to pick out the best ones, and CitizenLab is using the findings to develop a report for elected officials with 16 policy recommendations," the report said.
Canada was using AI to scan air cargo records for risk before loading.
"Transport Canada's Pre-load Air Cargo Targeting (PACT) team receives nearly one million pre-load air cargo records per year," the report said.
"Each record may include anywhere from 10 to 100 fields. The report estimates that a human employee does not have enough time to review even 10 per cent of the records."
The report said that while AI could not yet replace human analysis of cargo, it showed more efficient results in filtering and prioritisation than simple Excel filters.
"AI can catch anomalies and nuances in a way that Excel cannot. Since the testing phase, the team has produced a dashboard and a first version of a targeting interface for identifying potentially high-risk cargoes," it said.
"Transport Canada is now working to integrate the approach into its risk assessment process."
Paris, 10 December 2019