By Rama Gaind.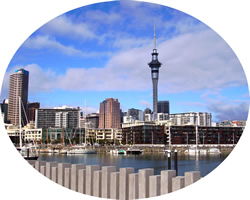 I didn't really need an excuse, but remembering Anna Sewell's advice (Black Beauty) headed back to Auckland for the wedding of my goddaughter Madhuri to Shiv. Marriage is one of the greatest blessings in life, so it was an auspicious start at the
Sri Radha Krishna Mandir (temple). It was followed by pomp and ceremony of the marriage being solemnised. Memories were made of a fabulous day such as the one I had been a witness to where sanctity, holy vows, commitment, vivid colours and glamour were the order of the day!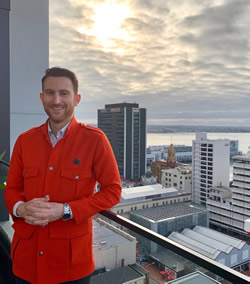 After wishing the newlyweds lasting joy, I set off on a tour to re-acquaint myself with the city's high points.
Rated as the third most liveable city in the world, Auckland is New Zealand's 'City of Sails'. It is an exhilarating mix of natural wonders and urban adventures. It is the centre of commerce and industry, and perhaps the most vibrant, bustling and multicultural city in New Zealand.
Imagine a built-up environment where everyone lives within half an hour of beautiful beaches, hiking trails and a dozen enchanting holiday islands. Add a sunny climate, a background rhythm of Polynesian culture and a passion for outstanding food, wine and shopping, and you're beginning to get the picture of New Zealand's largest and most diverse city.
Set between two stunningly beautiful harbours, surrounded by sparkling blue waters and lush green hills, Auckland sprawls over an isthmus between the harbours of the Manukau and the Waitematā – also known as Auckland Harbour – and sometimes translated as 'sea of sparkling waters'.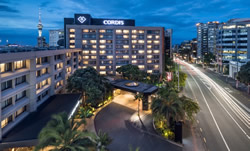 In the North Island, Auckland has a population of 1.6 million and the Indian community is approaching 106,000 strong. It was interesting to realise that people of Indian origin or descent top the list of Auckland's new citizens.
It was heartening to learn that there are people from 80 ethnicities living in New Zealand and that Hindi is the fourth most widely spoken language in New Zealand after English, Maori and Samoan.
The choice is endless of Indian fashion and food outlets to places of worship in such areas as Eden Terrace, Mt Roskill and Papatoetoe. The city is a stunning natural playground, home to a sizeable Indian population where retail stores and sightseeing are also representative of the most populous democracy in the world!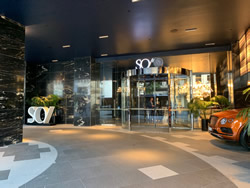 Uncovering nature
Whether your passion is sailing or relaxed cruises, exploring the wilderness or shopping, dining and culture, Auckland's diverse landscapes provide countless opportunities to get immersed in nature.
In the west, lush native rainforest plunges down the hills to meet the sea on dramatic black sand beaches, while the east's sheltered golden sand beaches are fringed with red-flowering Pohutukawa trees.
To the north, the rolling hills of wine country meet stunning coastlines and in the south you'll find picturesque country gardens, unspoilt forest and tranquil bays to explore.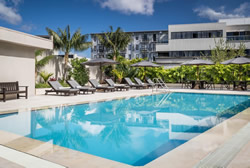 Auckland's most iconic island, Rangitoto Island, is just a 25-minute ferry ride from the city. It's a favourite day trip destination for tourists, hikers and bird watchers. It is the youngest and biggest of the region's most iconic volcanoes and is home to the world's largest Pohutukawa Forest. Auckland's 48 volcanic cones provide a unique landscape, but also some truly spectacular views like the one from Mt Eden.
Take the time to visit the iconic Sky Tower that is the tallest tower in the Southern Hemisphere at 328 metres. Another distinctive landmark is the Auckland Harbour Bridge.
Auckland War Memorial Museum offers new experiences and galleries. For something more relaxing, go to Waiheke, a haven of beautiful vineyards, olive groves and beaches. It's all just a 35-minute ferry ride from downtown.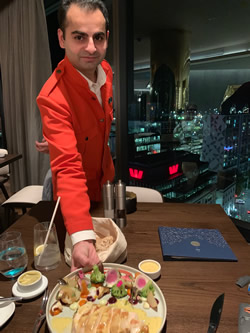 Fine hotels
When it comes to accommodation, the choice is difficult as So/Aucklandand Cordis Auckland have so much to offer. My stay at both hotels was noteworthy.
In downtown Britomart district in the heart of the city, So/Auckland is a luxurious urban hotel. Its avant-garde design blends the essence of the destination with the hotel's soul.
Relatively warm days, sweeping views across the waterfront and partaking of fine cuisine on the 15thfloor at Harbour Society were some highlights. Thanks Arjun Gupta and Cedric Rinaldo!
Dining at the Cordis, Auckland by Langham Hospitality Group, was "nourishment for your body and soul". It was easy to explore a world of flavour at Eight's interactive kitchens and relaxing in the elegant ambience of The Lobby Lounge over high tea.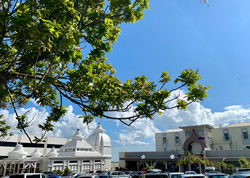 A rare treat was getting an upgrade to a junior suite in the executive club at the Cordis. It was sheer indulgence due to the kind consideration by hotel manager Shane Jolly.
Once in a while, right in the middle of an ordinary life, love gives you a fairytale. As William Lyon Phelps said: "the highest happiness on earth is the happiness of marriage." I felt privileged because anywhere together with loved ones is a favourite place to be!
DETAILS BOX
So/Auckland  
Corner of Customs St E& Gore St
Auckland Central 1010
New Zealand
T: +6493791860
W: https://www.so-auckland.com
Cordis Auckland
83 Symonds St, Grafton, Auckland Central 1010
New Zealand
T: +649379 5132