Reviewed by Ian Phillips.
MisterWives, Fueled By Ramon/Warner Music/Elektra Records 2019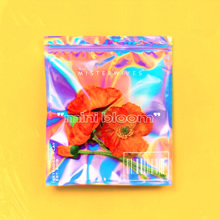 MisterWives is a New York-based band that have recently signed with producer Fueled (sic) By Ramon in an attempt to appeal to a much broader audience.
They have been a favourite on the indie/alternative scene for many years and have regularly cracked the top 30 in both the US Alt and UK charts, but have achieved only moderate success in the mainstream charts.
MisterWives (the name is a play on words for the polygamous sister/wives) first came to the notice of the music press when they released their debut EP Reflections in 2014.
The EP received rave reviews and quickly sold over 20,000 copies. It was generally agreed among the critics that a new force in pop music had been unearthed.
EarBuddy commented: "Listeners wanting more depth from current pop music will want to hear Reflections."
Reflections reached 24 on the Alternative chart and 30 in the UK, but it topped out at 84 in the Billboard Top 200.
In 2015 the band released their first full length album, Our Own House, once again to critical accolades.
The album improved on the EP's standings in all the charts reaching as high as 31 on Billboard, 7 in the Alternative chart and a high of 12 in the UK charts.
Things were moving in the right direction for the band and their constant touring was building their fan base.
They played all the big music festivals and supported major international acts such as Panic At The Disco and Twenty One Pilots. However, their next album – Connect The Dots (2017) – while once again doing well in the Alternative and UK charts, only reached 124 in Billboard.
Something needed to change and thus the decision to sign with one of the current crop of top producers.
I think the move is the right one, for this four-track EP is particularly good.
The two singles, Coming Up For Air and whywhywhy are extremely catchy. Lead singer Mandy Lee has a good voice and great stage prescience.