---
Riia O'Donnell* says learning and development professionals tend to focus on skills training, but employee knowledge is just as important.
---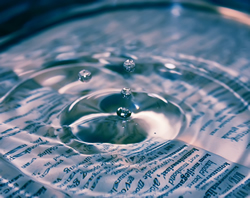 When it comes to employee training, learning and development, professionals often focus on skills.
After all, workers with the ability to execute tasks correctly and safely keep the wheels of commerce moving.
But are skills alone enough?
What about wider knowledge of the task and what it contributes to the organisation?
Few people, if any, work in positions where tasks are so rote that additional knowledge adds no value.
Tasks have a ripple effect and when employees understand that, experts say, great things can happen.
(Remember the NASA janitor who knew he was helping send a person to the Moon?)
This means that a combination of skills and knowledge may be the key to success, Vivek Ravisankar, co-founder and CEO of HackerRank told HR Dive in an email.
"I think the way to become effective in your role is to combine functional expertise with domain expertise," she said.
Training for skills or knowledge? Or both?
Knowledge is a range of information or understanding; skills are developed aptitudes or abilities.
How can an employer determine whether knowledge, skills or both are needed?
An organisation makes this determination in several ways, according to Matthew Stevenson, partner and leader of Mercer's Workforce Strategy and Analytics Practice.
"Usually the experience of people working the job; how much the job is automated; what are the characteristics of people currently doing the job," Stevenson told HR Dive.
Other experts agreed that assessments may be in order.
Maria Ho, Associate Director of Research for the Association for Talent Development, recommended that learning and development professionals look at demonstrations of skills in an on-the-job setting.
"We know that programs that perform well on satisfaction and knowledge quizzes can have poor results on on-the-job application of skills," she said.
Employers may naturally gravitate towards skill.
"Since skill is considered an extension of knowledge, skilled employees are preferred over knowledgeable employees — if they both cost the same," Stevenson said.
But because one is an extension of the other, they're not mutually exclusive.
"Just because something is done in a particular way now [doesn't] mean it can't be done better with training," Stevenson continued.
Knowledge may well improve quality or efficiency of skill.
Translating knowledge to skill
To ensure that translation is happening, employers should look at productivity, Stevenson said.
A fast-food worker may watch hours of instructional videos to learn to use a deep fryer, for example.
He or she may gain deep knowledge of how the machine works, how to use it safely and what can happen if rules get broken.
But skill is gained using the machine — feeling the heft of the basket, acclimating to the high heat it emits and more.
Knowledge and skill must go hand-in-hand to work effectively and safely.
Ho likewise suggests organisations measure the application of skills on the job, as opposed to just testing for knowledge.
In other words, a written test on how that deep fryer works won't give employers the insight that on-site observation will.
In addition, post-training reminders and job aids make it easier to apply knowledge on the job, she said.
And perhaps, most importantly, these trainings and assessments must be ongoing, according to Michael Stull, Senior Vice President at Manpower North America.
"In a world where technology is constantly transforming, we need to keep learning to keep pace," he told HR Dive.
"We're in a skills revolution where someone's current knowledge and skills are no longer the most important assets to have, but instead their desire and ability to continually learn."
* Riia O'Donnell is an HR professional and contributor to HR Dive.
This article first appeared at www.hrdive.com